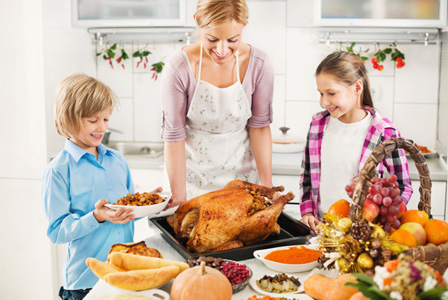 For those who love cooking, Holidays are the best time to  get in the kitchen and prepare delicious meals for loved ones and create lifetime memories, and just like any other time when you cook with meat and poultry, washing your hands constantly is a must if you don't want to contaminate the other food items and most importantly don't get others sick.  According to the Centers for Diseases Control and Prevention (CDC), a large percentage of food-borne disease outbreaks are spread by contaminated hands. Appropriate hand washing practices can reduce the risk of food-borne illness and other infections (cdc.gov)
Hands free Faucets come in handy,  The Tapmaster is a hands free faucet device that it is activated with your feet, it is not electronic and it does not have a sensor you only need to tap the pedal to activate the water. Easy to use and clean.
The main idea behind hands free faucets in kitchens was not only to cut down on germs, but to cut down on clean up. An avid cook spends much time going back and forth from cook or prep area to the sink. Many times your hands are covered with flour, dough, spices, and yes, raw meat juice. Hands free makes it much more convenient to get the hands clean without having to get gunky stuff all over the faucet!(from Consumer Reports blog).
For more information about the Tapmaster visit Tapmaster Central.